Shopping Cart
Your Cart is Empty
There was an error with PayPal
Click here to try again
Thank you for your business!
You should be receiving an order confirmation from Paypal shortly.
Exit Shopping Cart
For the most up to date news and sales follow us on Facebook...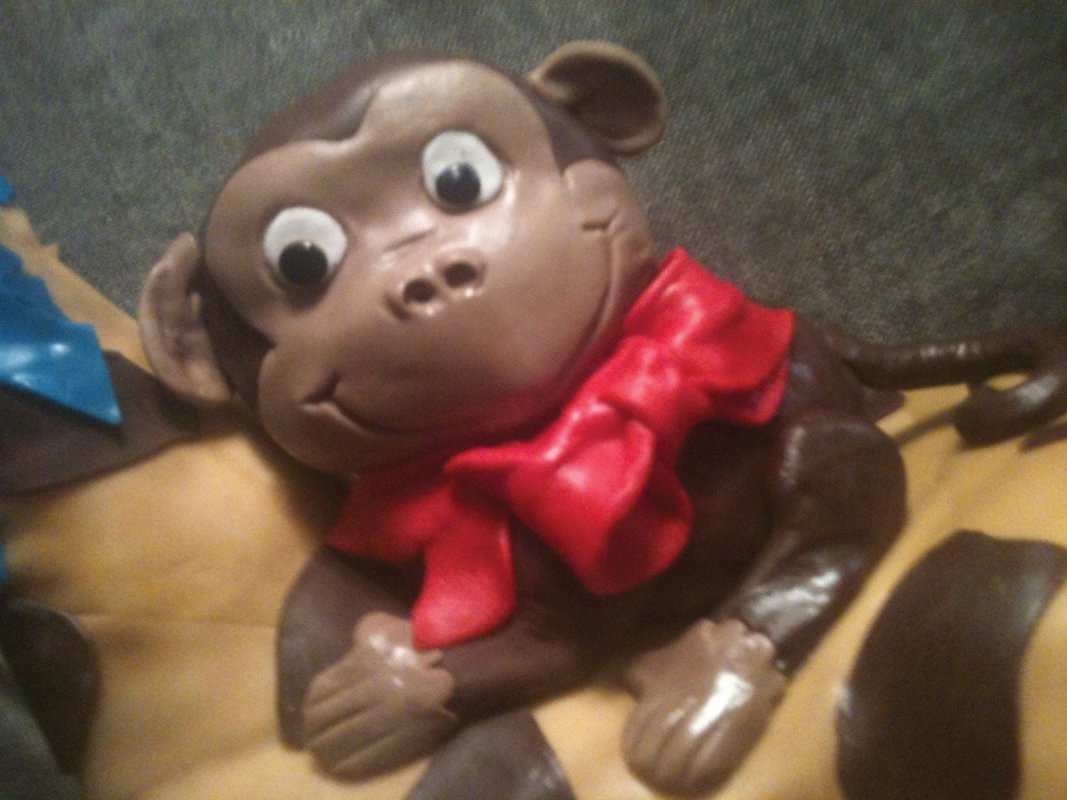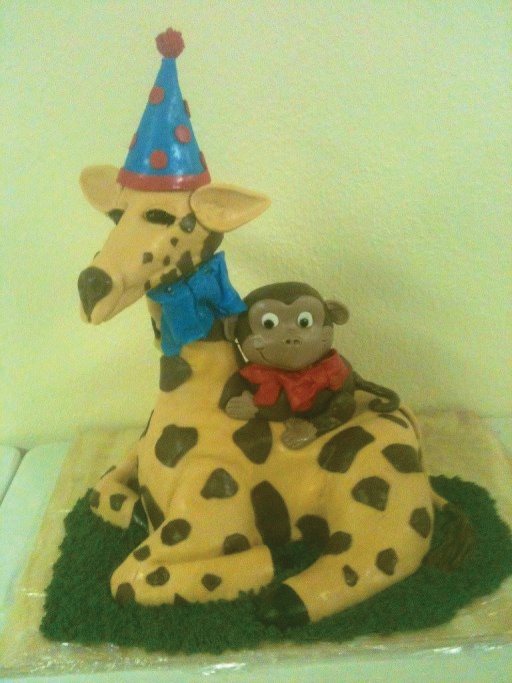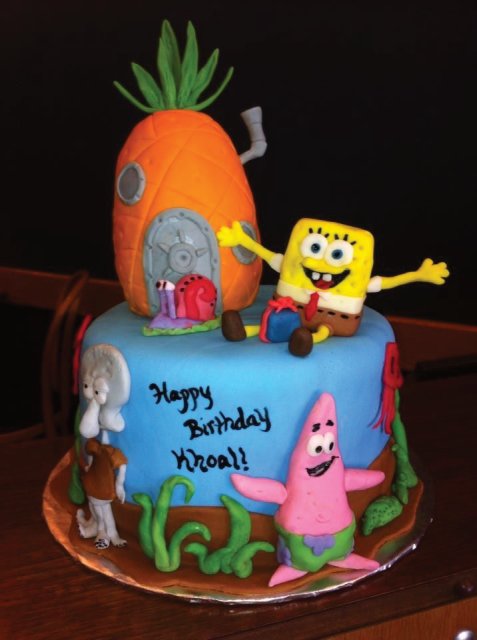 So excited to share this crazy cake! This was for my nephew, Seth. He loves monkeys and giraffes. Everything is made by hand, and the cake was our vanilla pound cake with cherry buttercream filling (his request!) and covered in our special fondant!
This cake was so much fun to make...however I did not get the theme song out of my head....(Still there)...lol. Everything is handmade and 100% edible! Each of the figures were handmodeled from fondant and the pineapple is homemade rice crispy treats!
Can't wait to get started on a surprise wedding/grooms cake!
Stay Tuned!!!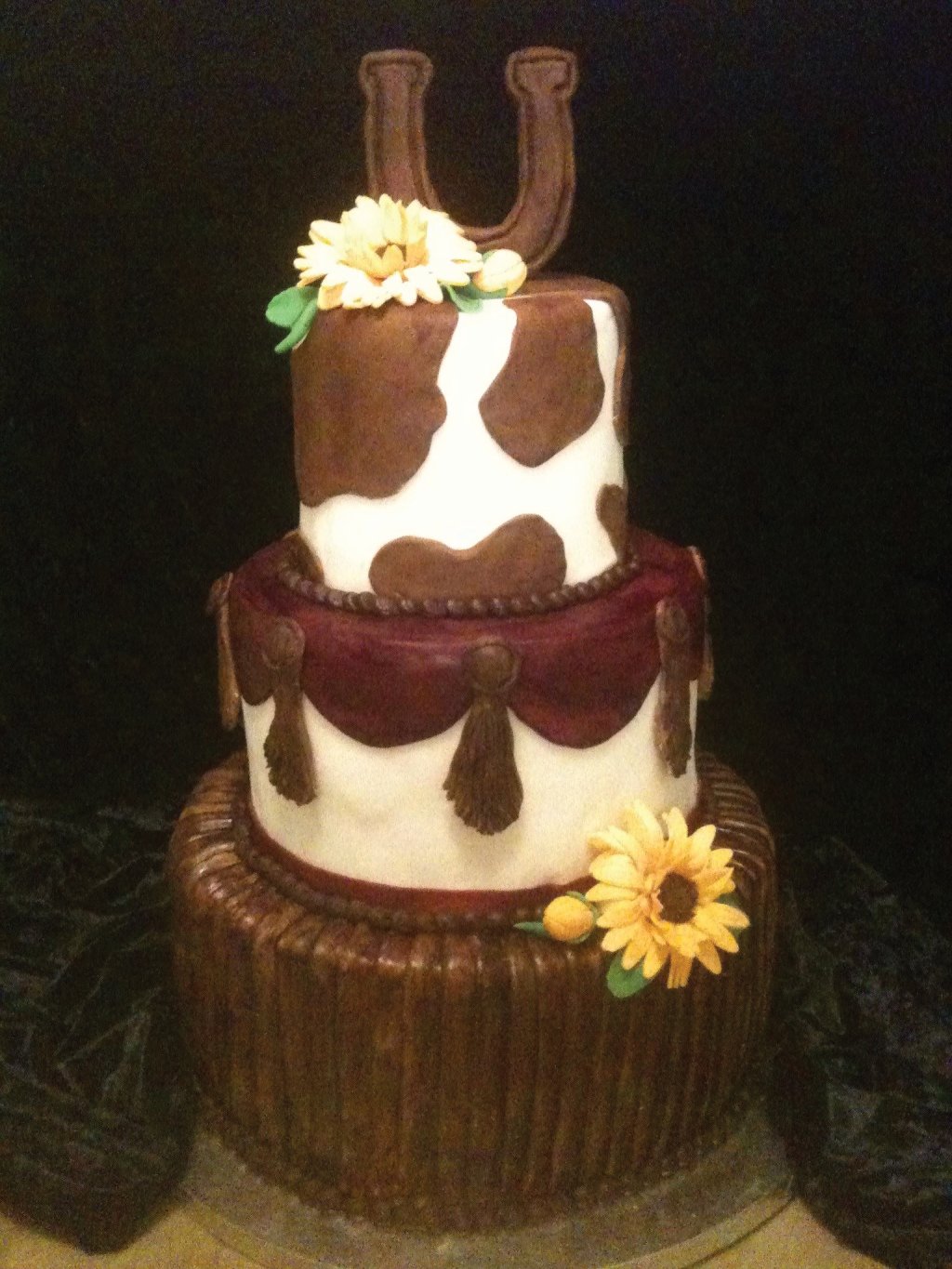 Glad to anounce we have updated our photo galleries!  Check out our latest cakes! And follow us on Facebook to stay updated! Here's one of our latest cakes! This is a fondant cake with entirely edible handmade details! The sunflowers and horse shoe are fondant and the cake is handpainted for that glossy leather shine. Do you like it?
Superman Tuxedo cake!
Sorry for the lapse of time between cakes, my friends!
I was temporarily out of state! Bridesmaid duty called! Here was my gift to the bride and groom. Superman was made from double chocolate cake, double chocolate filling, and chocolate buttercream and fondant! Talk about the chocolate! But the wedding was beautiful and they loved the cake! Bakers dream come true! lol...enjoy!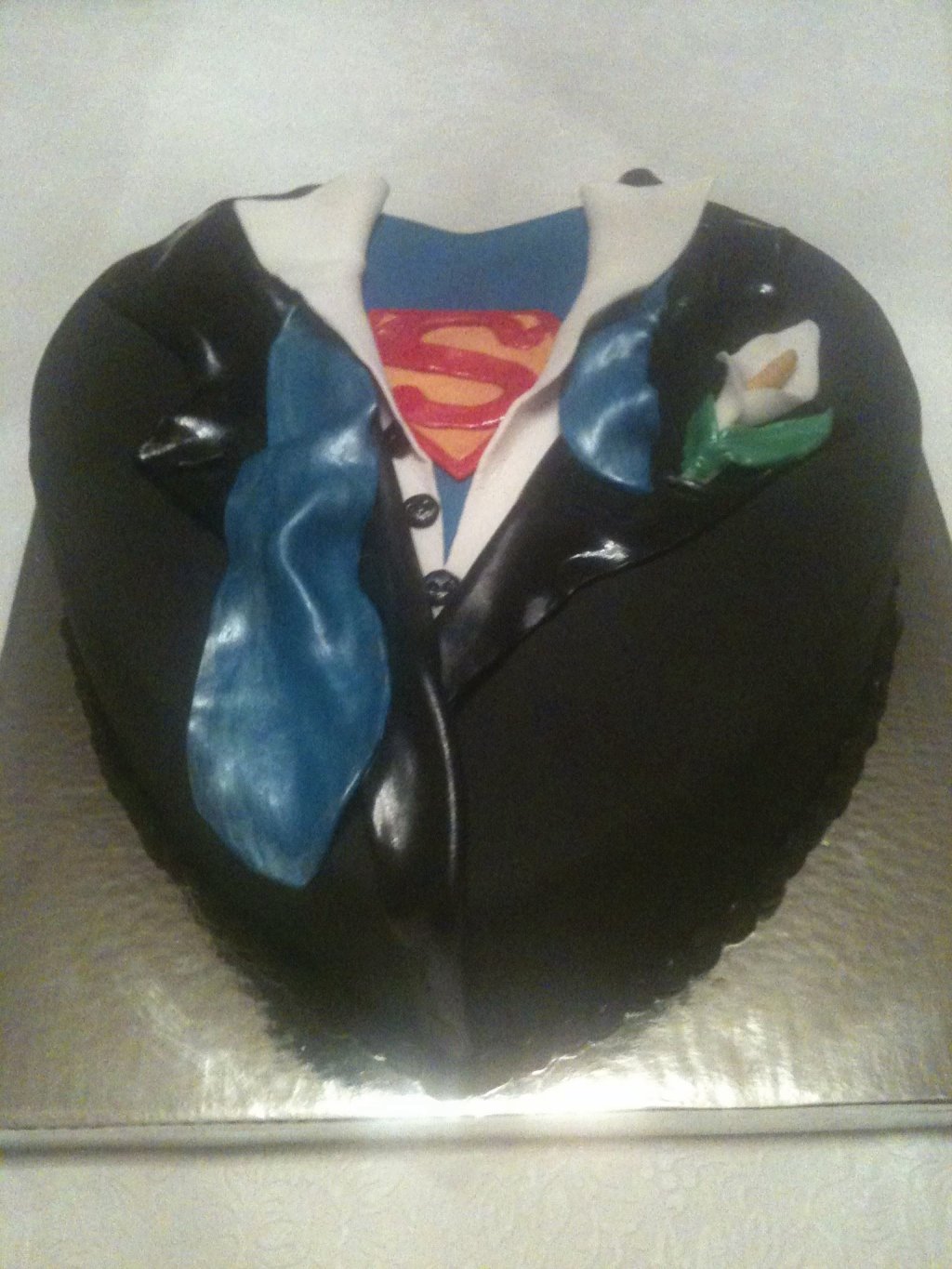 Never Forget!
Well a busy week with more to come! We started the week remembering Sept. 11. Thank you to all our heroes! We will never know how blessed America is. While we didn't have any cakes for this memorial day we did have some very special cakes this week! Let's start with Hannah Kate! Hannah Kate is a year old, special little girl. She has been recently diagnosed with leukemia and is currently undergoing treatment at St. Judes Hospital. Joy's Place was blessed with the opportunity to send her a get well cake! Thanks for delivering it Anzie! Keep Hannah Kate in your prayers as she continues to get well! This cake was buttercream with fondant accents. Vanilla cake with vanilla buttercream filling!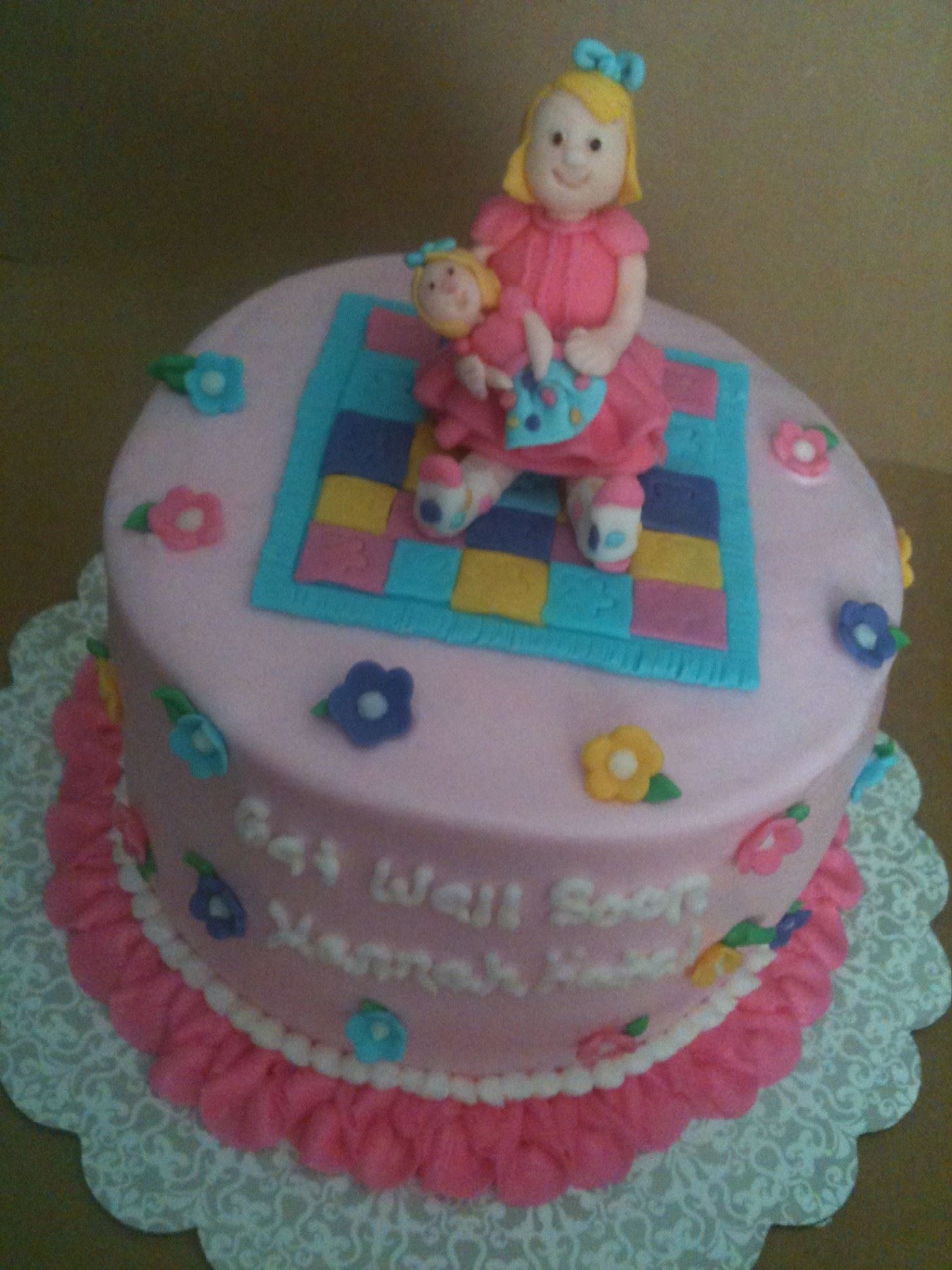 Now we are on to Ashley's cake! Ashley is one of our piano students. We threw her a surprise birthday party and she was VERY surprised! This cake is buttercream with fondant accents. Vanilla cake with vanilla and peanut butter chocolate filling! Yum!
 Hope you have a great week! We'll see you soon with a monkey themed baby shower cake! But we once again want to say thank you to all our heroes! We have been so very blessed. Did you remember to be thankful this weekend? Let someone know! Pray for those who have and are still being affected by 9/11.
Psalm 55:17
This week we had quite a few birthdays! Let's start with Grace, Joy's niece. She had a pony themed party complete with a real pony! This cake is buttercream, flavors include Chocolate with double chocolate filling! The pony and bow are handmade from fondant.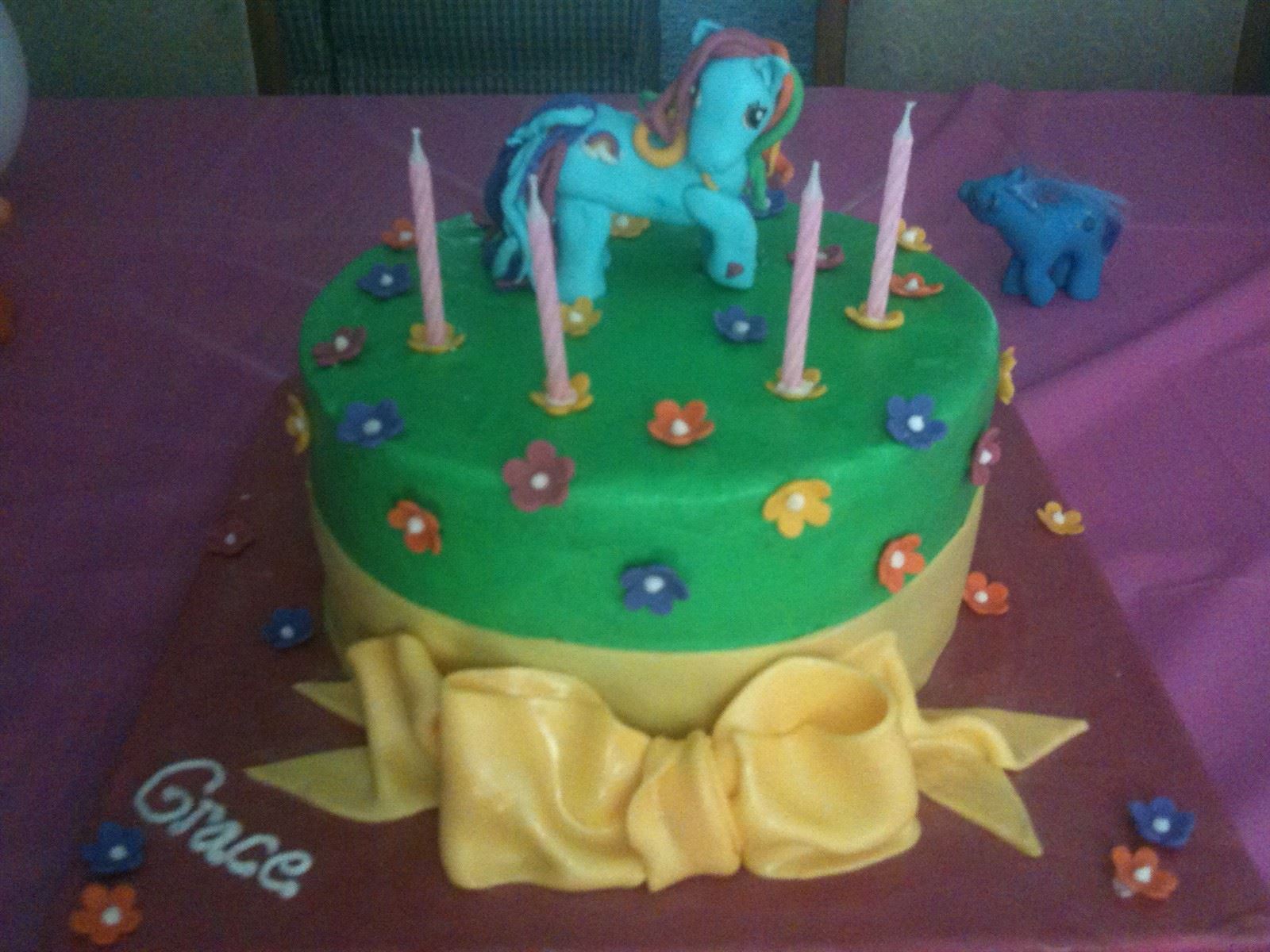 We also did a birthday cake for a customer's sister! This customer ordered this cake all the way from Pennsylvania! Now thats a great sister! Unfortunately, due to lousy lighting and a phone camera, the detail can't be seen. This bow was actually a darker shade of pink, not burgundy! This cake also has buttercream decorations, fondant bow and tiny golden yellow crosses at each "lace" arch interval. The flavors include our signature butter vanilla and double chocolate filling!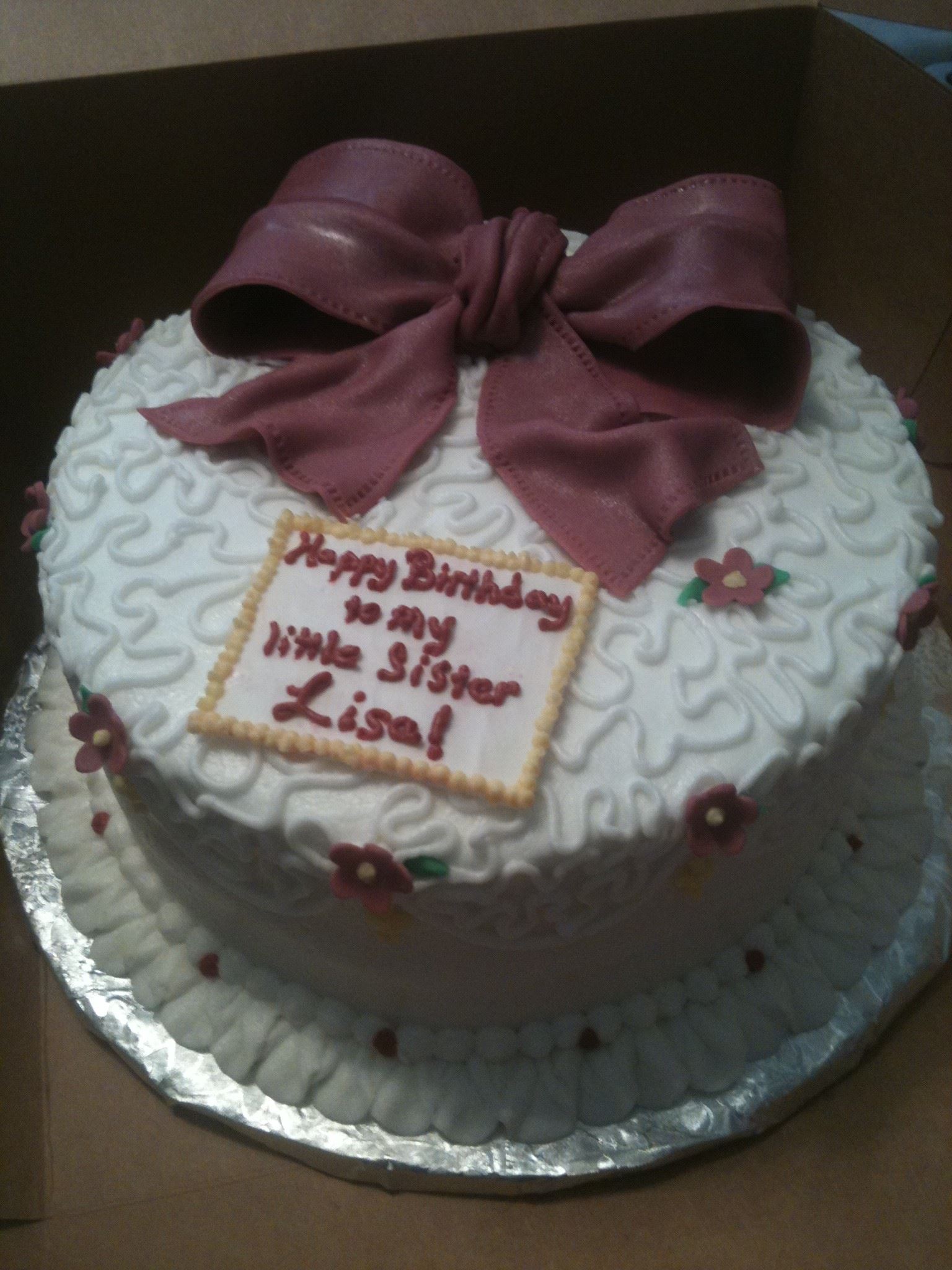 Next week's post will hopefully include two "surprise" cakes, each for a special occasion! See you soon! P.S. check out our facebook page! Just look for Joy's Place and like us!
/